Immerse yourself in splendid isolation in the most unspoiled reaches of the Samet Island. There are no other resorts, just the whisper of the waves and sea breeze to break the silence.
Only a scenic 45-minute departure from Baan Phe Pier, with spectacular views of the Samet island, brings you to Samet Ville Resort. Offering 44 bungalows, this is the only resort on an island whose 11 acres include two of Samet's finest beaches, boat easily accessible to guests.
Please meet us at Baan Phe Office (Koh Kaew Resort) before leaving to the Island. The parking lot free of charged.
There are 3 step to follow if you are starting from Bangkok
I. How to get to Baan Phe, Rayong Province from Bangkok : There are three ways to travel to Ban Phe
By Bus
For guests who travel by public transport, should take Bangkok-Ban Phe Bus directly. Air-conditioned coach leaving Bangkok from Ekkamai Bus Terminal, Sukhumvit Road every hour starting from 5:00 a.m. onwards until 20:30 p.m. It takes from 3.5-4.5 hours each way. The Ekkamai bus station information number is +66 (0)2.391.2804. Minibuses leave from Khao San Road daily and go directly to Baan Phe. Facing to the pier, turn left approx. 250 Meters, Koh Kaew Resort will be on your left.
Car and Taxi
Go along the Motorway from Phatthanakarn Road, Prawet District, Bangkok to Pattaya (120 kilometres) and then take Highway No. 36 for about 50 kilometres to Rayong. From Rayong, go east on Highway 3 to Baan Phe, turn right on 3300, turn right on the beach road about 400 meters. Koh Kaew Resort will be on your right. Taxi rental about 2,000 – 3,000 Baht one way. Click here for our Pick-up Service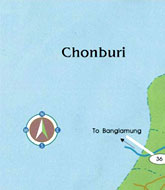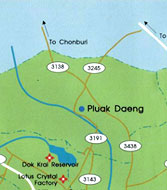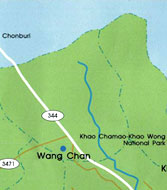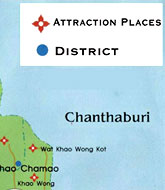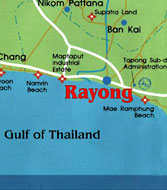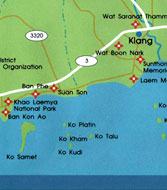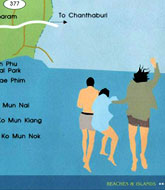 By Air
Fourty-five minutes from Bangkok Airport to Utapao Airport by Oriental Thai Airline. As a new destination for tourist, Bangkok Airways operates one flight everyday from Phuket via Samui Island to Rayong – Utapao International Airport. For more information contact Bangkok Airways in Bangkok, Tel. (66) 2229.3456 Then, hired a taxi to Baan Phe about 500 – 800 Baht. The distance from Utapao International Airport to Koh Kaew Resort is 55 kilometers. Click here for our Pick-up Service
II. How to get to Koh Kaew Resort, Samet Ville Resort's office in Baan Phe
Located 250 meters from the bus station, or 350 meters from the Baan Phe Police Staion, heading for SaunSon, Phe Aboretum (facing to the ocean and turn left) Guests MUST visit us at Koh Kaew Resort before leave to the Samet Island.
BAAN PHE OFFICE – KOH KAEW RESORT
Tel. 0.3865.1681-2 (8:00-17:00)

Or Samet Ville Resort Tel. 0.3864.4256-8, 01.949.5394 (8:00-21:30)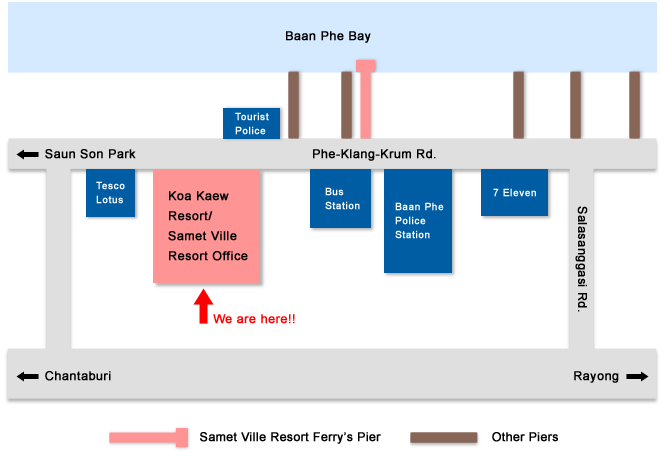 III. How to get to Samet Ville Resort, Ao Wai, Koh Samet
Transports go from Koh Kaew Resort to the dock. Pra-Ar Pai, passenger boats leave everyday during high season. During low season, or if you miss our boat, we will help you for transfer at the cheapest cost.
Call or E-mail for ferry schedule is the MUST (in case of changing schedule or fully booking seats). Schedules can change without prior notice. For the up date ferry time and to reserve the seat, call 038.651.681-2 or e-mail to questions@sametvilleresort.com
Ferry Fare is 200 Baht/round-trip. The trip is approximately 50 minutes. If you are on the island, Ao Wai is on the Southeastern of Samet Island. Taxi hire to Samet Ville Resort to is 450 Baht.
Ferry Schedule
| Day | Ferry Time* |
| --- | --- |
| Monday-Friday | 10:00 a.m.* |
| Saturday | 10:00 a.m.* (maybe another at 14:00 p.m.*) |
| Sunday | 9:00 a.m.* (maybe another at 12:30 p.m.*)s |
*Ferry Schedule maybe subjected to change without prior notice. Please call +66.38.651.681-2 or e-mail to questions@sametvilleresort.com for the update ferry time and. Reserve the seat in advance is required.